The rack locking systems are arranged in opposing pairs against the leg rack. The components of the rack locking systems are housed within the lower section of the jack frame structure. Operation of the rack locking systems will be from the local control console located beside the leg well on the main deck.
SOE supplies a range of models for rack locking system.Refer to the following table for detail technical data.
Note: Customised designs are available upon request.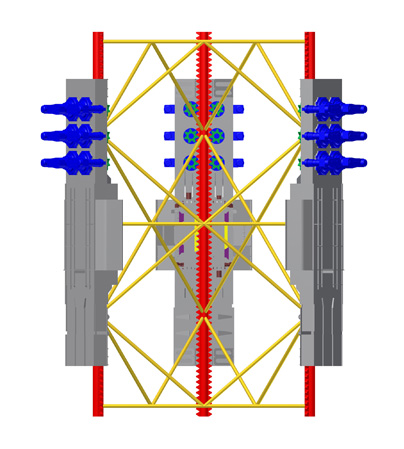 SOE Jacking System & Locking System Integration